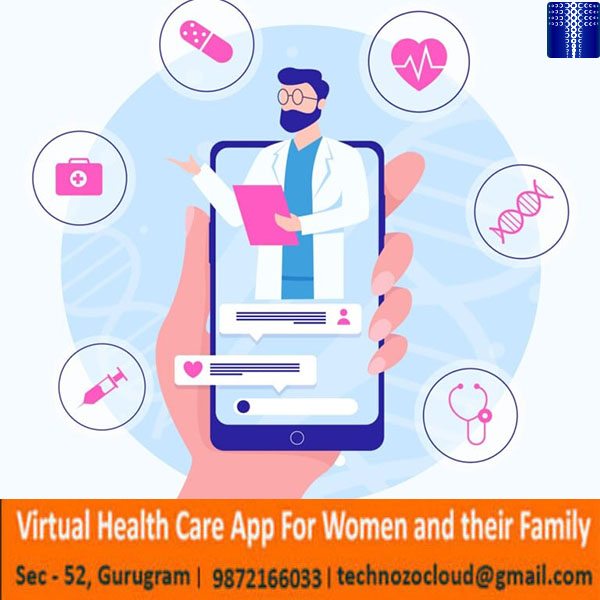 Telemedicine may feel like an uncertain trend to some people, But it is truly changing the way patients interact with their medical care. Telemedicine continues to grow and change rapidly.
Multiple Sources of Data
It also offers multiple types of care:
Synchronous care
Live, virtual transfer of information between patient and provider e.g live chat or video conference or audio call
Asynchronous care
Review of stored data, such as patient communications such as pre-consultation assessment documents, medical records through text or email and respond at a later time by a chat or email
Remote patient monitoring
Biomedical data gathered through patient monitoring devices
2. Simplified Workflows for Physicians
Telemedicine software, like the solutions offered by Technozo cloud solution allows patients to book their own appointments and easily access their own records using appointment booking on the patient app. Requests for prescriptions or refills can be easily managed electronically by the physician.
3. Secure and Comprehensive Exchange of Information
Securely gathering and storing patient evaluation information. All items related to a patient evaluation are stored safely.
4. Improved Collaboration and Patient Management
Telemedicine is the next evolution of digital healthcare. It incorporates the functions of a standard EHR with the ability to actively collaborate with the patient, their family doctor, and specialists.
5. Seeing a Doctor at Home
If you're busy, it can be very appealing to be able to stay at home when you can. Telemedical appointments can be taken wherever you need them, with many patients opting to take them from the comfort of their own home.
6. Easier Access to Records
It can be quite difficult to see a copy of your medical records if you are a patient at a regular doctor's clinic. Telemedicine providers often give you a profile on their homepage, which will be home to your appointment notes, general medical profile and other relevant information. This can be accessed at any time by you whenever you need it and can be easily distributed to other medical professionals if needed.
#technozocloudsolution #telemedicine